Kenya
So we're driving through the southeast Kenya and our 4wd breaks down and nobody gets out of the truck. Five minutes pass and still nobody gets out. Finally our driver opens the door and everybody whispers. I open my door. "No pastor, stay in truck." OK, why? "We are looking for lions in the bush."
Officially Kenya is considered a Christian country, but because of the radical Islam that is rapidly overflowing from the northern border countries, persecution is increasing and it ranks in the top 20 of Christian persecuted countries in the world. In the remote regions, tribal beliefs still dominate.
As we continued driving, Ole Sinkua told me "We will have a training, then visit villages, and in three days we will start a church in Isinon." It wasn't exactly your typical western church planting timeframe, but when you're with a guy who had to kill a lion when he was thirteen as part of his initiation into tribal manhood, you don't argue.
We trained ten missionaries and pastors in the basics of storying and then we drove, hiked, and camped out in small cattlemen homesteads (about ten homes each) sharing stories for three nights. Each night there was a bonfire and lots of singing. One night one hundred and twenty five people gathered from the homesteads around. Eight accepted Christ. The next day we hiked to another village and five women accepted Christ. The next day another village.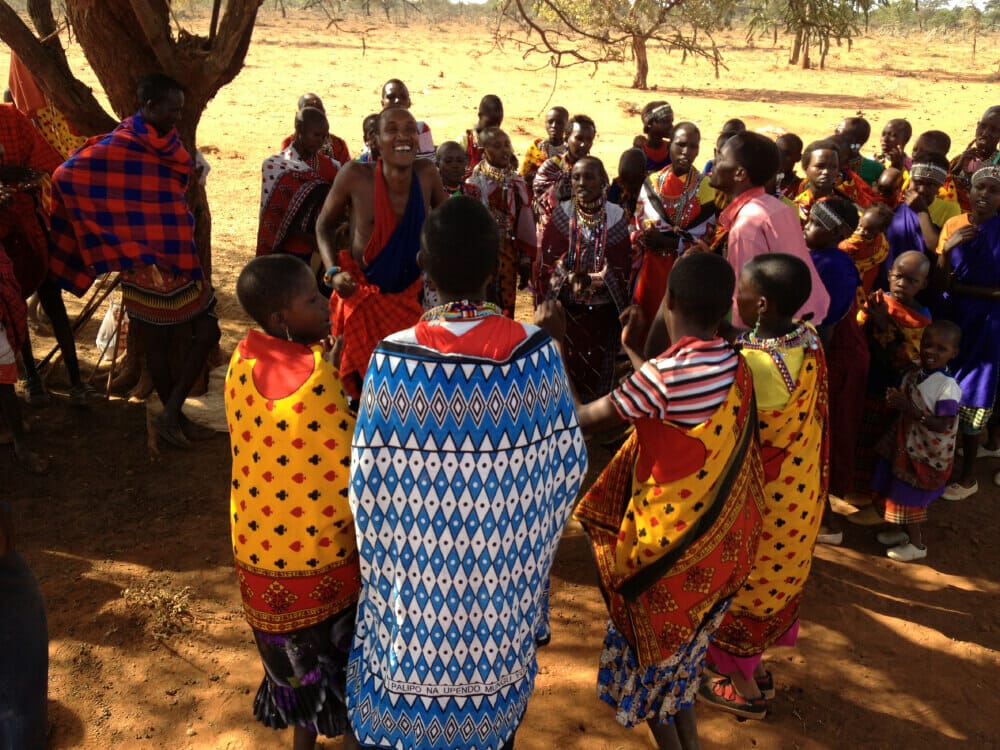 At the end of the week, over one hundred and twenty people came from the scattered small mud and dung hut villages and we had church under a tree. For five hours I got to see one hundred and twenty Maasai sing, hear Bible stories, pray, dance. They even prayed for our church in the US. I was tired, dirty, dehydrated, sunburned, and sick of goat meat, but it was wonderful.
A year later, I received an email. "People at the tree church still talk about the stories we shared last year. They share them on the way to the water holes and at night. And fifty people have been baptized since that first Sunday."